MATCHMAKING SERVICE
Get help securing meetings at Licensing Expo Japan
*New account application has been closed.

Set up meetings in advance with exhibitors that you are interested in working with.
Our Matchmaking Service is the official one-to-one business networking tool for exhibitors and attendees at Licensing Expo Japan.
Take all the questions like "Who can I meet?" and "Are they the right contact?"
out of the picture and instead search for, connect, and secure meetings before the show even starts!
Please note: Matchmaking Service allows attendees to only send invites to exhibitors.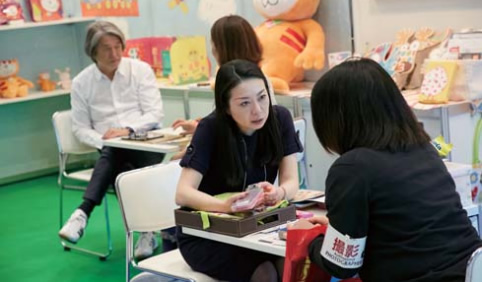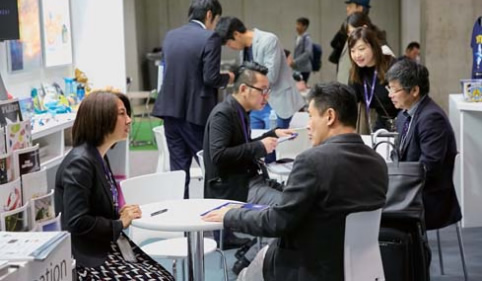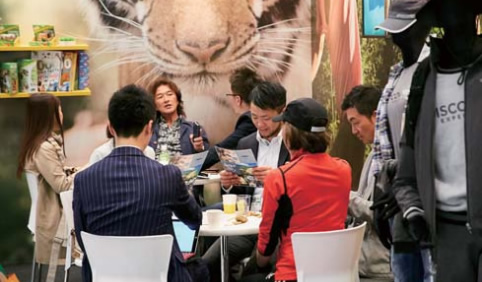 STEP 1
When you register for Licensing Expo Japan, a Matchmaking profile is created for you.
STEP 2
The invitation email will be delivered registered address.
STEP 3
Login to Matchmaking with your e-mail address and customize your profile.
STEP 4
Search for meeting opportunities that best fit your needs as an attendee or exhibitor.
Some tips on using Matchmaking

FILL OUT YOUR PROFILE
Profiles with additional details like a company logo, profile photo, job title, and business interests get more meeting invites and responses.

SEND OUT YOUR INVITES
Don't be shy ‒ reach out to your chosen matches with a concise message stating what you do and what you hope to accomplish with a meeting.

BE OPEN-MINDED
Previous users have found success from pairings they likely would never have considered, so be open to meetings from new and interesting prospects.

DO YOUR HOMEWORK
Download your schedule, be punctual, and make a good first impression ‒ you only have 30 minutes to make the most out of your meeting!