Welcome to Licensing Expo Japan 2018
More Brands, More Characters, More Business
A trade-only licensing event among the Licensing Expo's global family!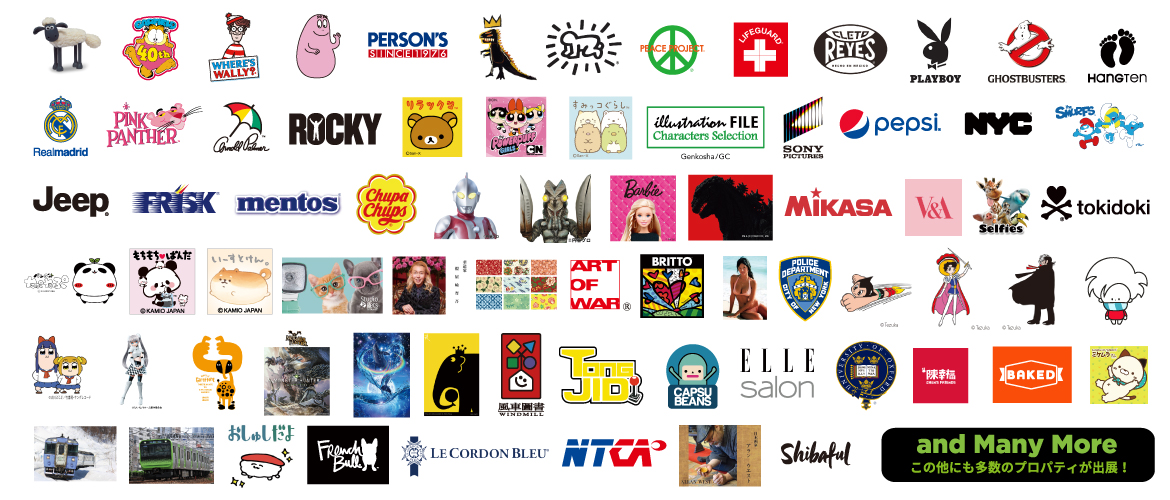 Licensing Expo returns to Japan, the third-largest licensing market in the world, from 25-27 April 2018 at Tokyo Big Sight Exhibition Center. This second edition follows the successful debut last year in Tokyo that featured over 350 international and Japanese brands and more than 13,200 attendees.
More exhibition space to meet demand from new exhibitors and properties!
In addition to the companies that exhibited at the inaugural show in 2017, a large number of additional companies and properties have also confirmed their participation in Licensing Expo Japan 2018.
What's NEW
2018.03.21

Licensing Expo Japan Exhibitor Preview Goes Live!




The Licensing Expo Japan Preview is now available at the Licensing Global's website!


Check it out!
2018.03.13

A JAPAN RETAIL SEMINAR & MARKET RESERCH on 24 April, one day before Liecnsing Expo Japan 2018 opens.
Click here to get more information.
2018.03.09

KEYNOTE SEMINAR K-1


The Future of Japan's Licensing Industry: Contemplating a New Vision and Internationalization

Panelists

Mr. Charles M Riotto, President, LIMA

Mr. Aiichiro Furukawa, Chairman, Sony Creative Products Inc.

Mr. Bruno Maglione ,

President, IMG Licensing Worldwide
2018.03.06

Seminar programme has been opened. Please check it out.


Click here to check seminar list
2018.02.22

Licensing Expo Japan Exclusive: Japan Market Webinar
Entering the Japan Market and the Path to Success
Date/Time:
Tuesday, February 27th @ 7am PST
Presenters:
David Buckley, Copyrights Asia
Steven Ekstract, Brand Director, Global Licensing Group
* The registration for this is now closed.
2017.11.21

Presentation for customers who are interested in exhibiting at LEJ18 will be held on 22nd Nov, 2017(Tomorrow!)
The presentation will be started from 16:00 to 17:00. Addmission fee is free so please come to our organizer's office!
Date:22nd Nov, 2017 16:00~17:00
Place:UBM Japan Co.,ltd. Kanda 91bldg.,1-8-3 Kaji-cho, Chiyoda-ku, Tokyo 101-0044 Japan
2017.10.17

UBM statement about increased security protocols that have been into place at the Mandalay Bay.
Click here to read.
2017.09.11

Visitor pre-registration is now available!


Click here to register!!
2017.06.22

Licensing Expo Japan will be back!


Event Name: Licensing Expo Japan 2018
Dates: 25-27 April, 2018
Inquire to exhibit: click here!
Take a Look: Seen and Heard at Licensing Expo Japan 2017
Licensing Global Network at UBM
LEJ2017 POST SHOW REPORT
PROPERTIES
VISITORS
COUNTRIES
SEMINAR ATTENDEES