Licensing Expo Japan Wraps on High Note Inaugural Trade Show drew 13,700+ Attendees!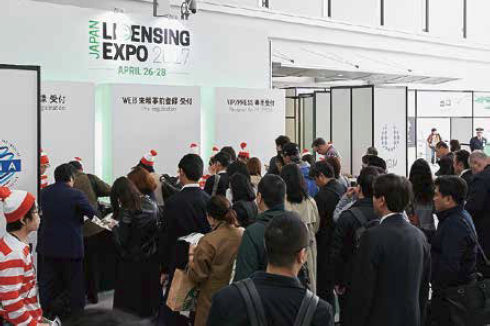 Tokyo (May 15, 2017) – UBM's Global Licensing Group, organizers of Licensing Expo Japan and Licensing Expo, Las Vegas, today reports initial results of its first edition in Tokyo.
Licensing Expo Japan brought 350+ international and Japanese brands along with 13,700+ licensees and retailers to Tokyo Big Sight for three days of networking and deal-making.
Exhibiting brands and agents included Astro Boy, B.Duck, Betty Boop, CAA-GBG, Capsubeans, Caterpillar, Copyrights Asia, Corvette, The Dark Tower (2017), Dwell Studios, Gaia, Hoppe-chan, IMG, Jean-Michel Basquiat, Kangol, Maisy, Maui & Sons, NECA, Nissan, Paddington Bear, Panda no Tapu Tapu, Pokopan, Popeye, Poppy Cat, Cynthia Rowley, Sesame Street, Shaun the Sheep, Sumikko Gurashi and Where's Waldo, among others.
A trade-only, business-to-business licensing event, by the industry and for the industry
Sponsored by the International Licensing Industry Merchandisers Association, Licensing Expo Japan was co-located with the first edition of IFF MAGIC, Japan. Jessica Blue, Senior Vice President, Licensing, UBM commented: "We were thrilled to bring the Licensing Expo brand to Japan, working with our UBM Japan colleagues. Our goal was to deliver a high-quality Licensing event, showcasing a diversity of brands, attracting the right mix of licensees and retailers across all product categories. The feedback from exhibitors demonstrates that we did just that and we are already working on the next edition to make it even bigger and better. The adjacency with MAGIC worked extremely well with a healthy cross-over of attendees between the shows, which is no surprise given that apparel is the largest licensed product category in Japan and globally."


" We were able to see many important exhibitors from the licensing industry at the inaugural show. I was pleased to be able to spend productive time with key visitors, who were very familiar with the market and looking for new properties and trends. " Ms. Miki Yamamoto, Senior Vice President Licensing, Asia, International Management Group (Overseas) LLC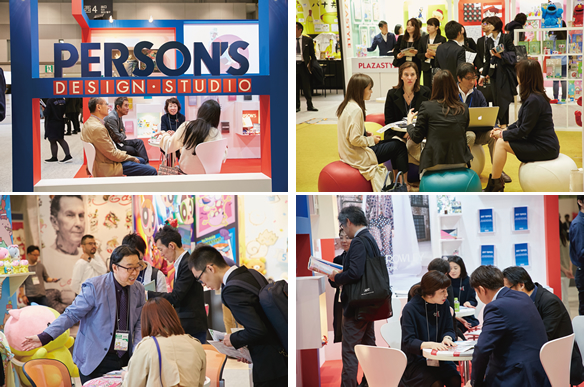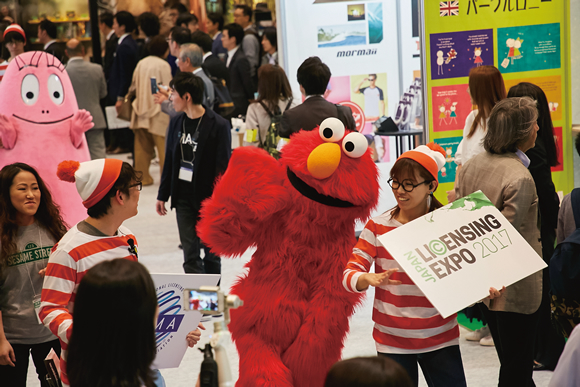 "We had several meetings with people from the apparel industries because IFF-MAGIC was held in conjunction with Licensing Expo in Japan. We were able to meet visitors from various other industries whom we normally would not be able to meet. Our company had productive meeting with visitors onsite and we' re looking forward to creating new partnerships with people we met at the show. Next year, we plan to focus on pursuing collaboration opportunities apparel and fashion properties. " Ms. Kaori Kurobe, General Manager, CAA-GBG Global Brand Management Group (Former TLC)


" We are very, very pleased and had very nice traffic. We were able to meet a lot of people, both old and new contacts. We didn't make many appointments ahead of the show but many people came to visit us and we had some very good conversations. As a first-time event the show created a good reputation. It feels like a good start and next year the show will be bigger. " Mr. David R. Buckley, President, Copyrights Asia
Inaugural event set to become a must-attend event for both local and international licensing industry professionals


" We switched to Licensing Expo Japan from another licensing show this year. This quality was much higher and so we had many chances to create new businesses with good potential licensees. We were very happy to join this show. I felt that the Expo was very global because of a lot of overseas exhibitors and visitors were ant the show. We think that the licensing business will become more global from now on so it is a good opportunity for us and other licensor to exhibit in this international environment. " Ms. Atsuko Goto, Manager IP Promotion Department, Nissan Motor CO., Ltd.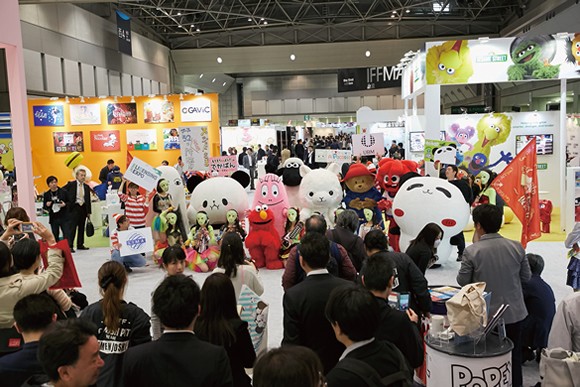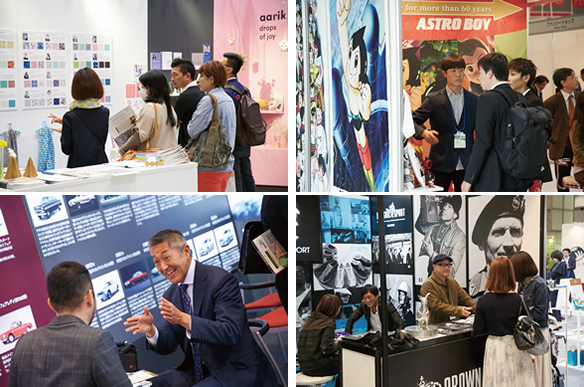 " For a first-time event, Licensing Expo Japan was a for busier show than I had imagined it would be. I was very pleased with the quality of the inquiries both from pre-arranged meetings and from the walk-ins to our booth. We were able to have solid conversations with a cross-section of attendees representing both lager and smaller licensing in the brand space. " Mr. Roger M. Berman, President, ZenWorks Co Ltd
25 Seminar Sessions Attracted the Highest Possible Quality Visitors to the Show!
All 25 seminars were well attended, with many standing-room only. "We were particularly happy with the success of LIMA's educational programming at the inaugural Licensing Expo Japan," said LIMA President Charles Riotto. " With speakers from major companies like Alibaba and YouTube, almost every session was filled to capacity by very engaged attendees eager to learn about the Japanese market as well as overall trends in the global market."


All about building business networks!
The second night cocktail party was well attended and many business relationships were started and nurtured there, ending a busy and productive second day. Many brand owners attended the show with a view to exhibiting next year, and Licensing Expo Japan is excited to begin working with them to support their business goals in Asia.
License Global published special issues focusing on Japan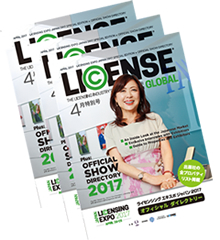 License Global, the industry's most insequential magazine, published two special issues that focused on Licensing Expo Japan 2017, providing in-depth information on the content of the event and background information about the Japanese market. As a result, international attendance at Licensing Expo Japan was strong despite it being a first-time show. To learn more, visit www.licensemag.com